Description
This is an LDO voltage regulator that can output 5V / 1.5A. Comparing with other linear voltage regulator, it has very low voltage drop (about 0.35V with full load).
It could be soldered on the back of Witty Pi 3 Mini, to get wider input voltage range. Please double check its pinout against the labels on Witty Pi 3 Mini, and it has to be flipped before soldering to the board (footprint mistake will be fixed in future batches).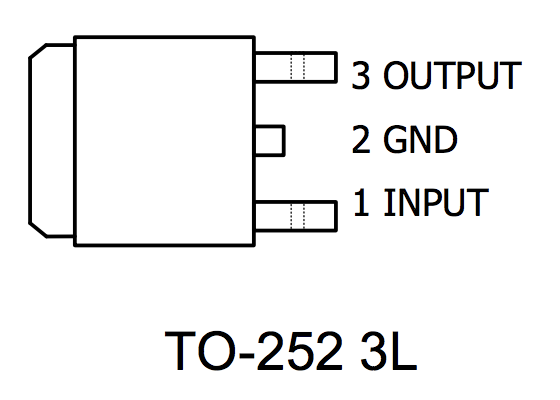 Specification:
Input Voltage: Up to 26V
Output Voltage: 5V
Output Current: Up to 1.5A
Package: TO-252-2(DPAK)
More information can be found in its datasheet.