Dear visitors, today we are happy to announce our first new product in year 2022: PiGear Nano!
This is a Nano–ITX (12 x 12cm) carrier board for Raspberry Pi Compute Module 4. It comes with eight USB 3.0 ports, NVME SSD M.2 interface, Mini PCIE LTE/4G/GPRS interface, four 18-bit ADC channels, digital inputs/outputs, RS232, RS485, CAN bus, HDMI, Ethernet, realtime clock etc. With so many resources on-board, PiGear Nano is competent for industrial applications and all kinds of home projects.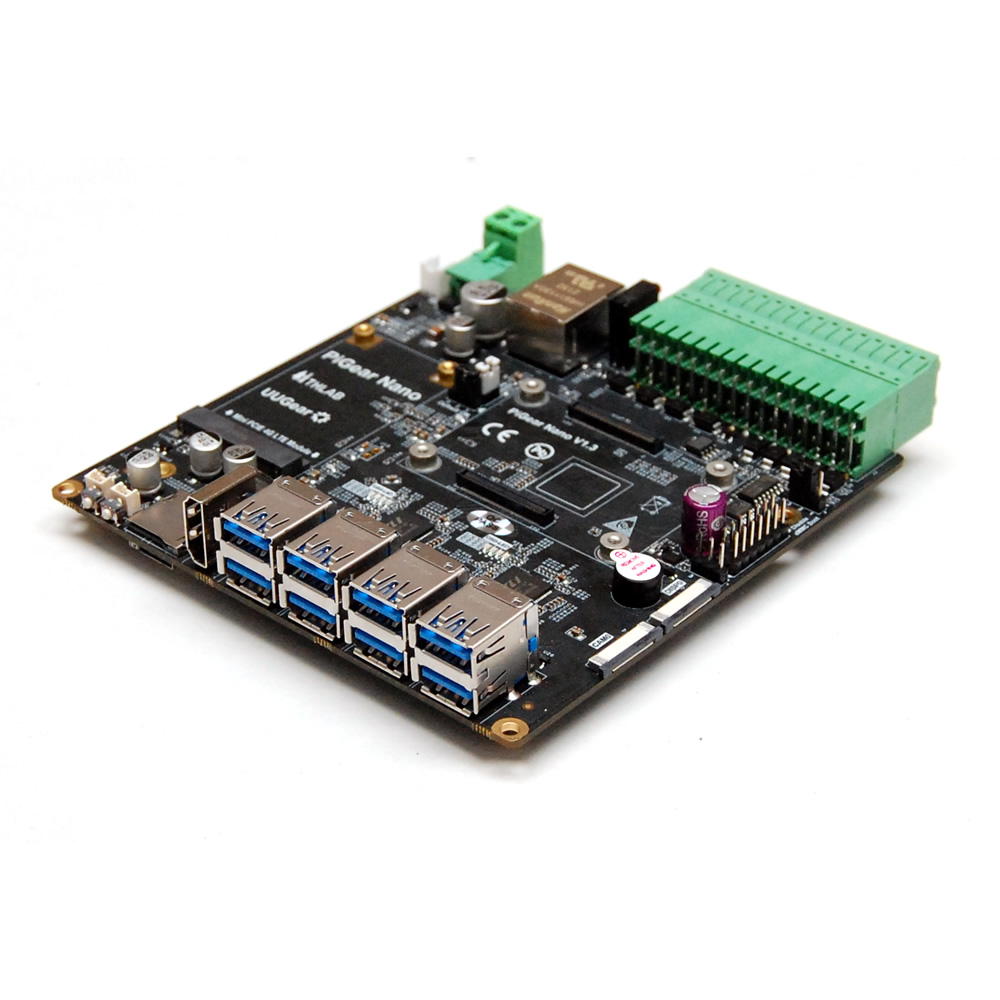 PiGear Nano is also supported by UWI (UUGear Web Interface), and you can easily access your PiGear Nano via mobile phone, tablet or PC.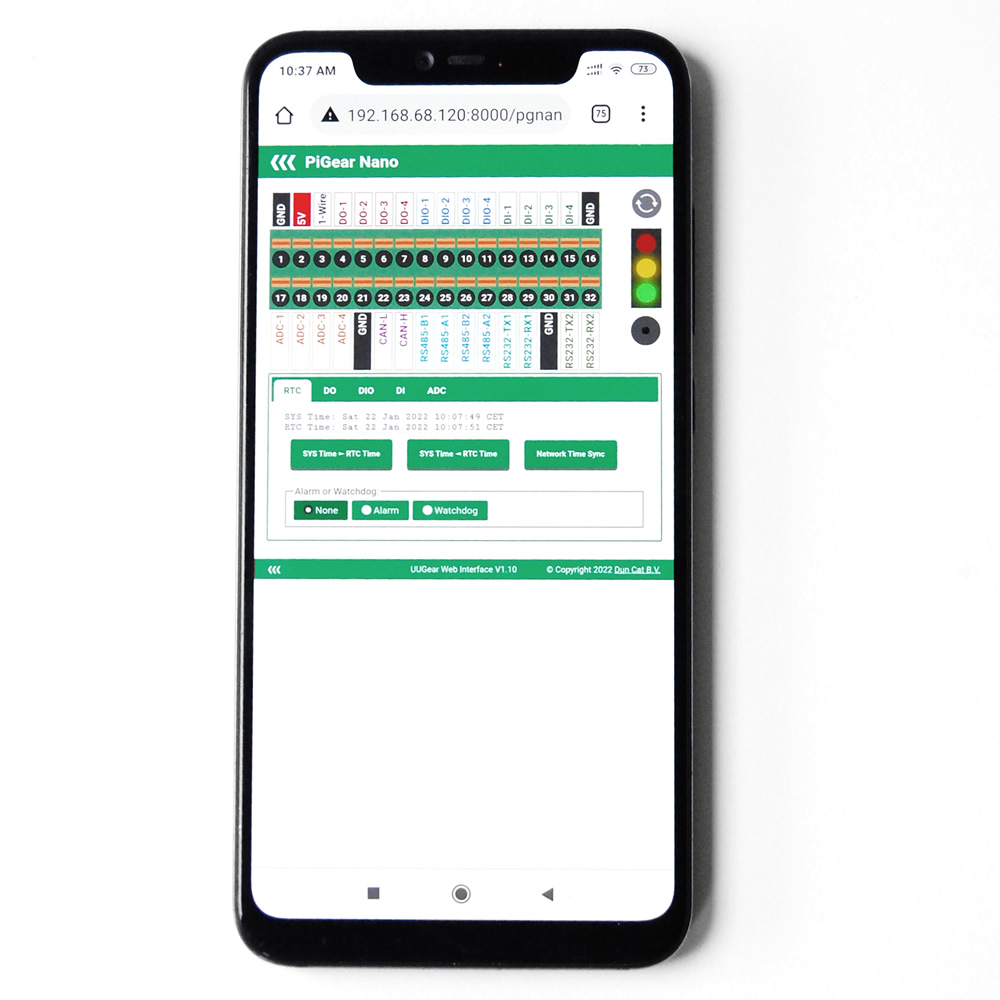 You can find more detailed information about PiGear Nano in its user manual.
At the same time we also announce a case kit for PiGear Nano.  The design of this black case will be open and we will publish the STL files soon. Meanwhile this case kit can also be ordered in our e-shop.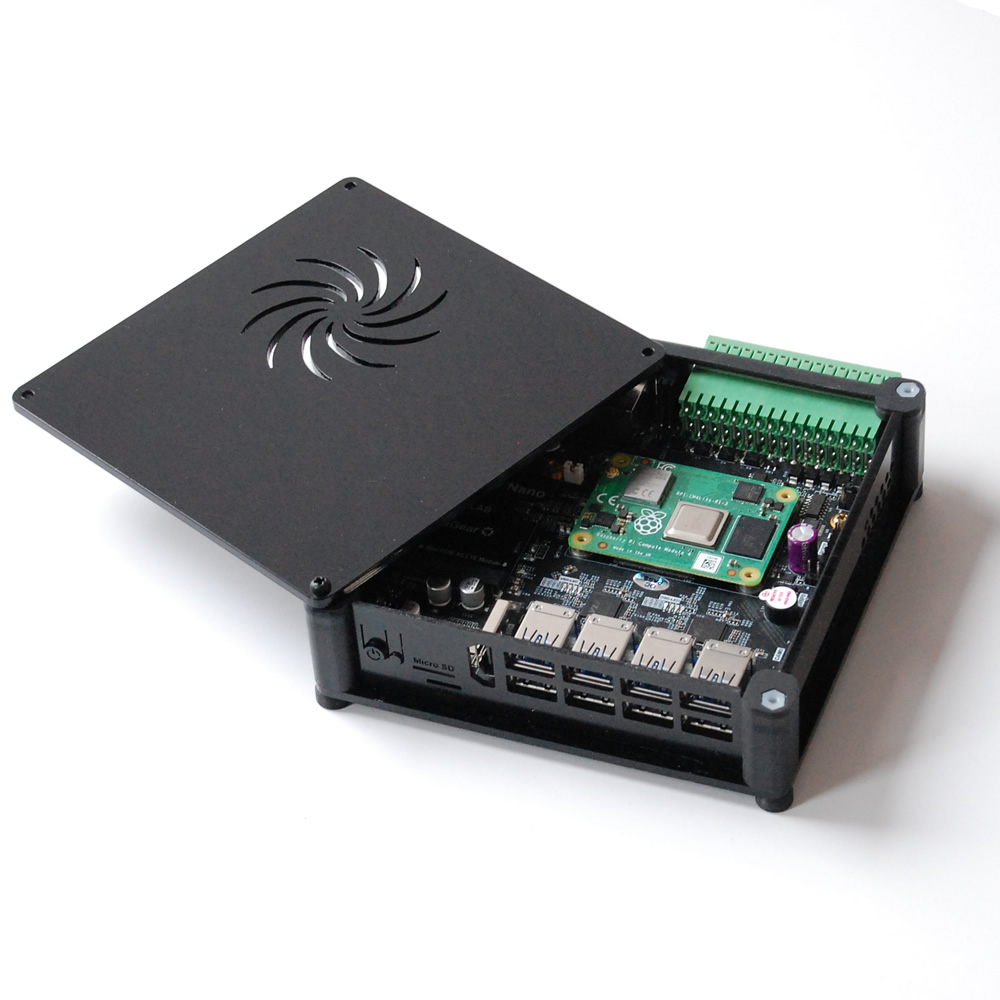 Price and Where to Buy?
PiGear Nano's retail price is 169.00 EUR (about 145.20 GBP / 201.45 USD / 248.59 CAD), and you can order it here.
The black case kit's retail price is 15.00 EUR (about 12.89 GBP  /  17.88 USD  /  22.06 CAD), and you can order it here.
You may be able to order them from our resellers soon.