Assembly Guide: Acrylic Case for Witty Pi + Raspberry Pi
You can use this acrylic case to hold the Witty Pi and Raspberry Pi together. There are two colors for you to choose: clear (transparent) and dark brown (semi-transparent). This guide will show you how to assemble this case, and we will use clear acrylic case as example. The assembly will take about 5 minutes.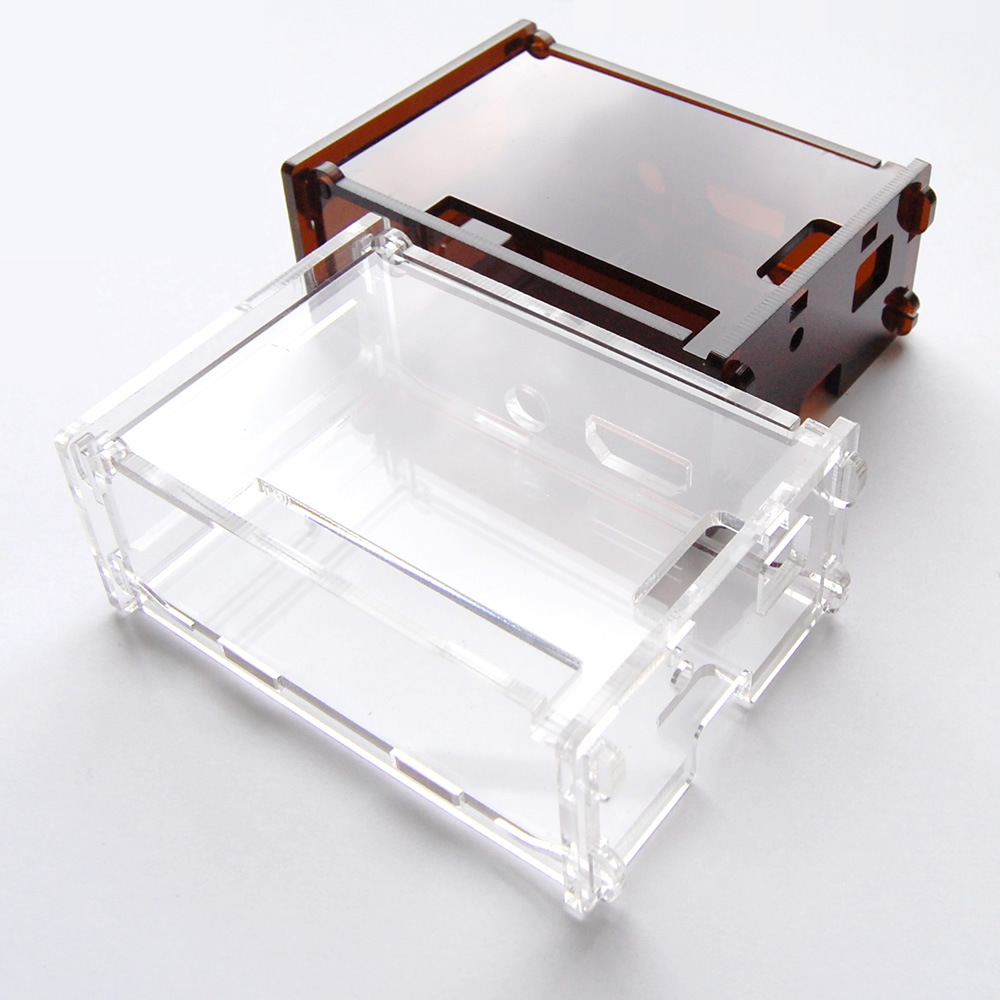 Step by Step
The case is composed of six acrylic plates. Each acrylic plate has protective membrane on its surfaces, and you need to remove those membrane before continue.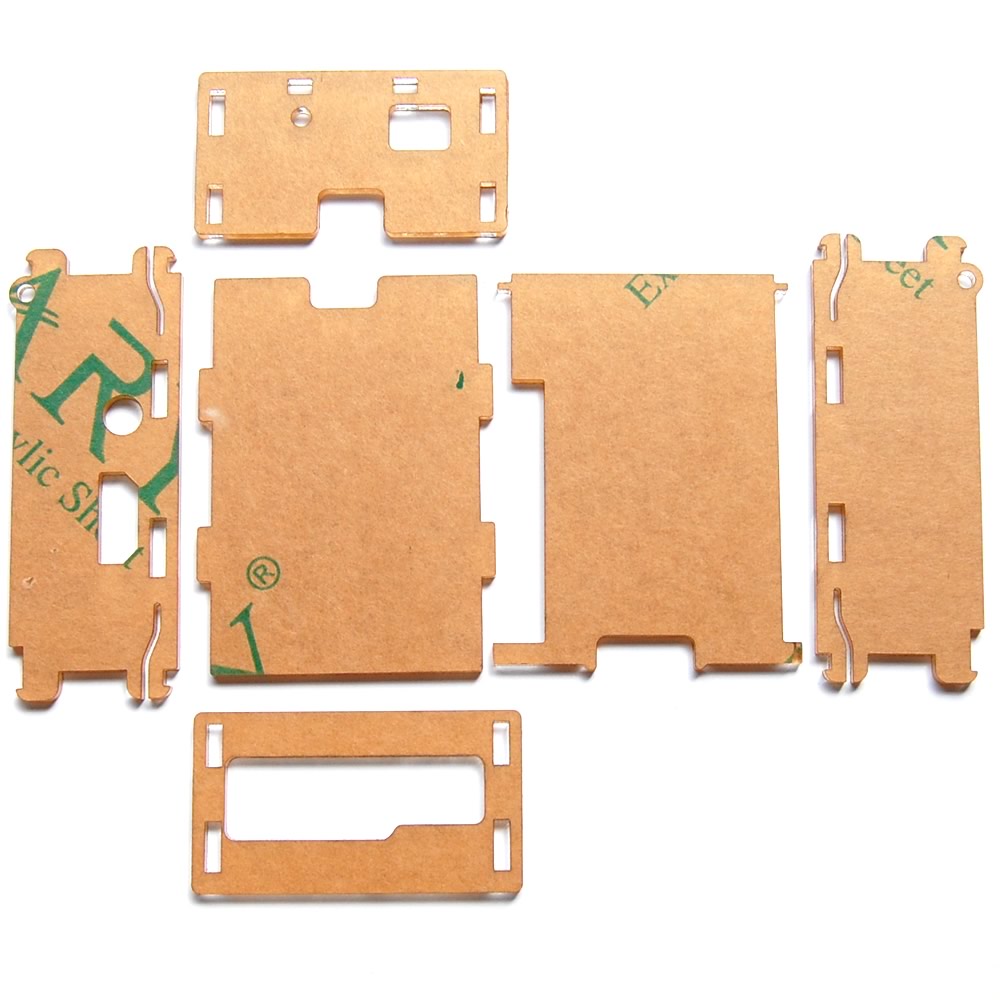 You can use tweezers to peel them off carefully, then you will see the smooth surface. If you don't have tweezers, fingernails will do.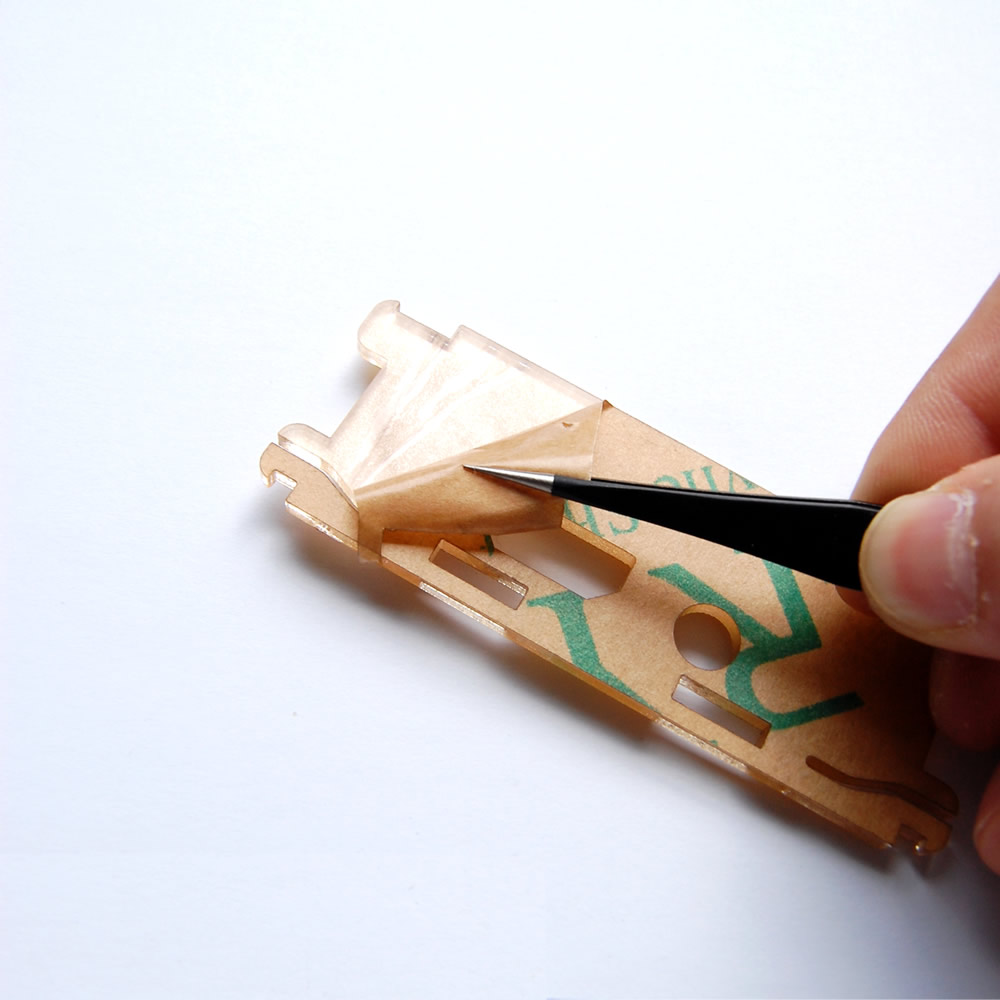 You will need to peel off 12 pieces of membrane, before you go to next step.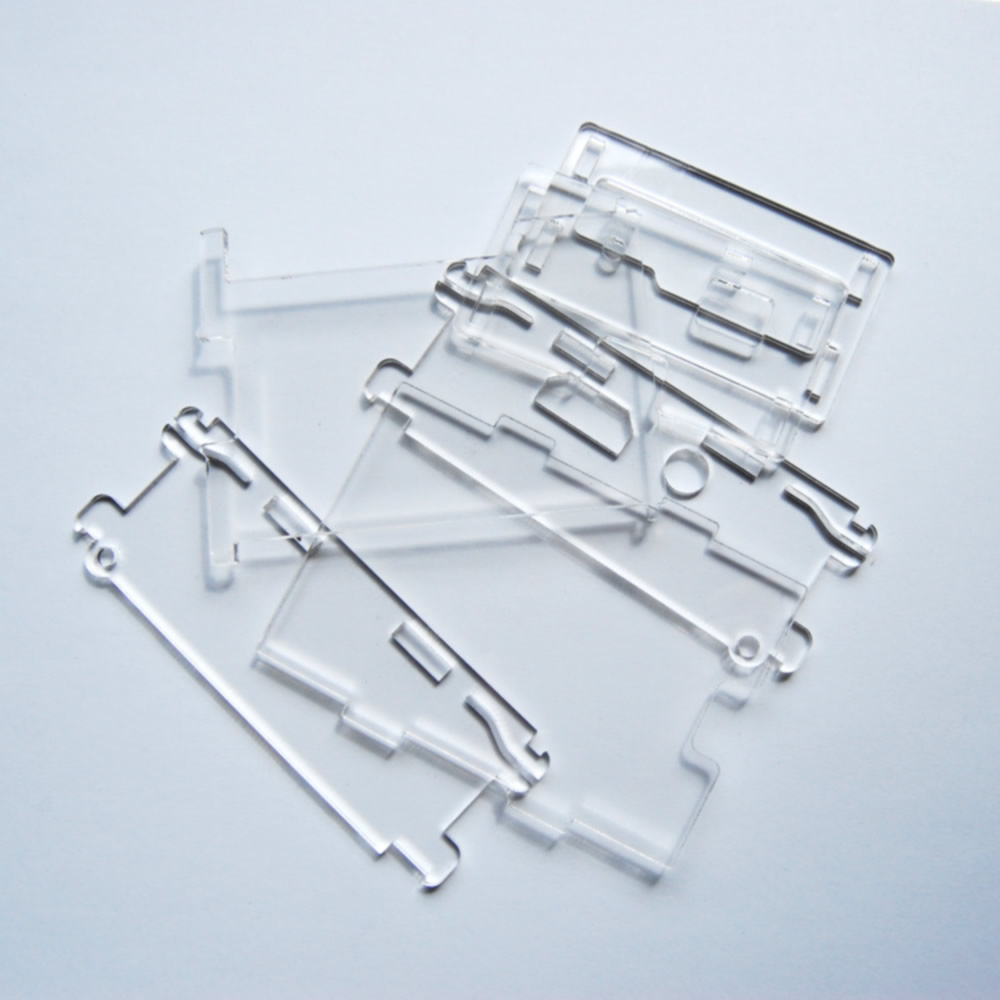 Let's start from the bottom plate, which is the biggest plate. Mount the two side walls on the bottom plate, make sure to put them in the right direction. Please see the picture below carefully, the HDMI slot and the SD slot should be on the right.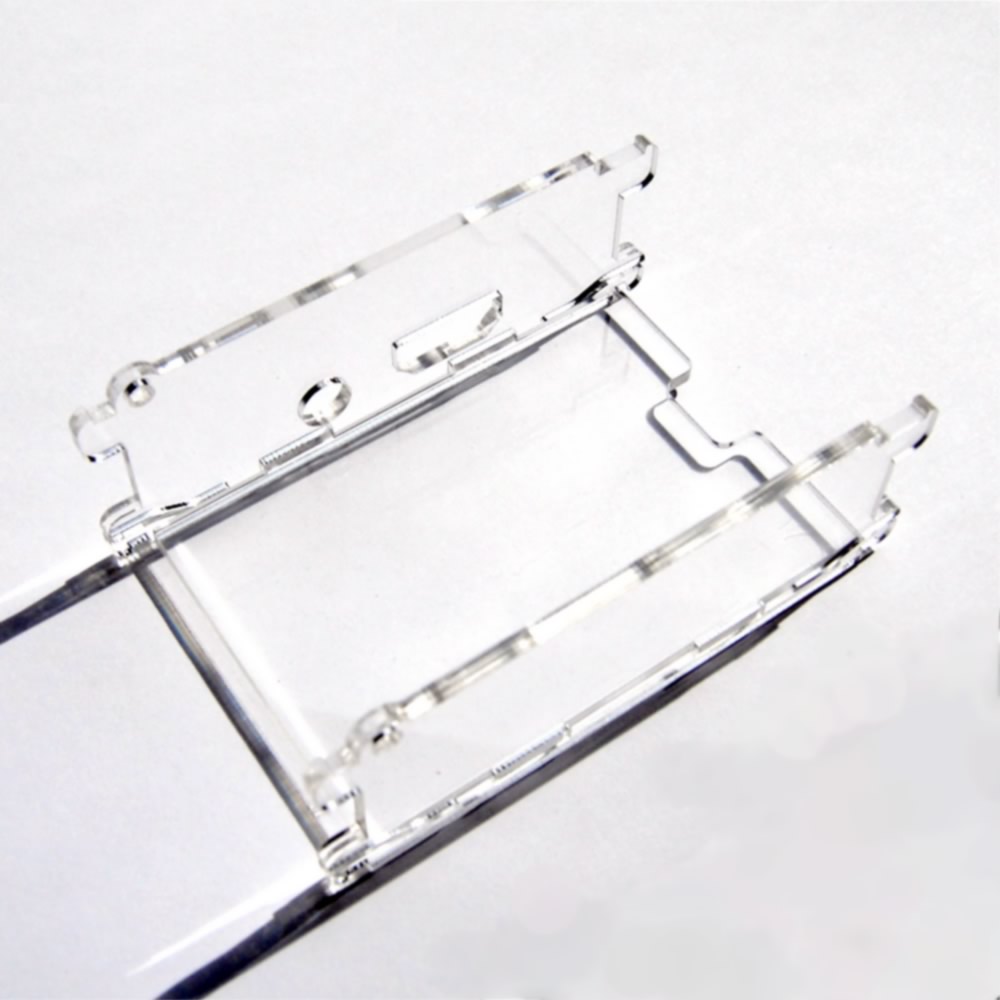 Now we setup the right end, which has holes for button and micro-USB jack. Slide the top of the plate over the two hooks on top, then gently pivot the plate downward over the two hooks at bottom. It should snap to the position. If you feel big resistance, don't push it, or you may break the hook.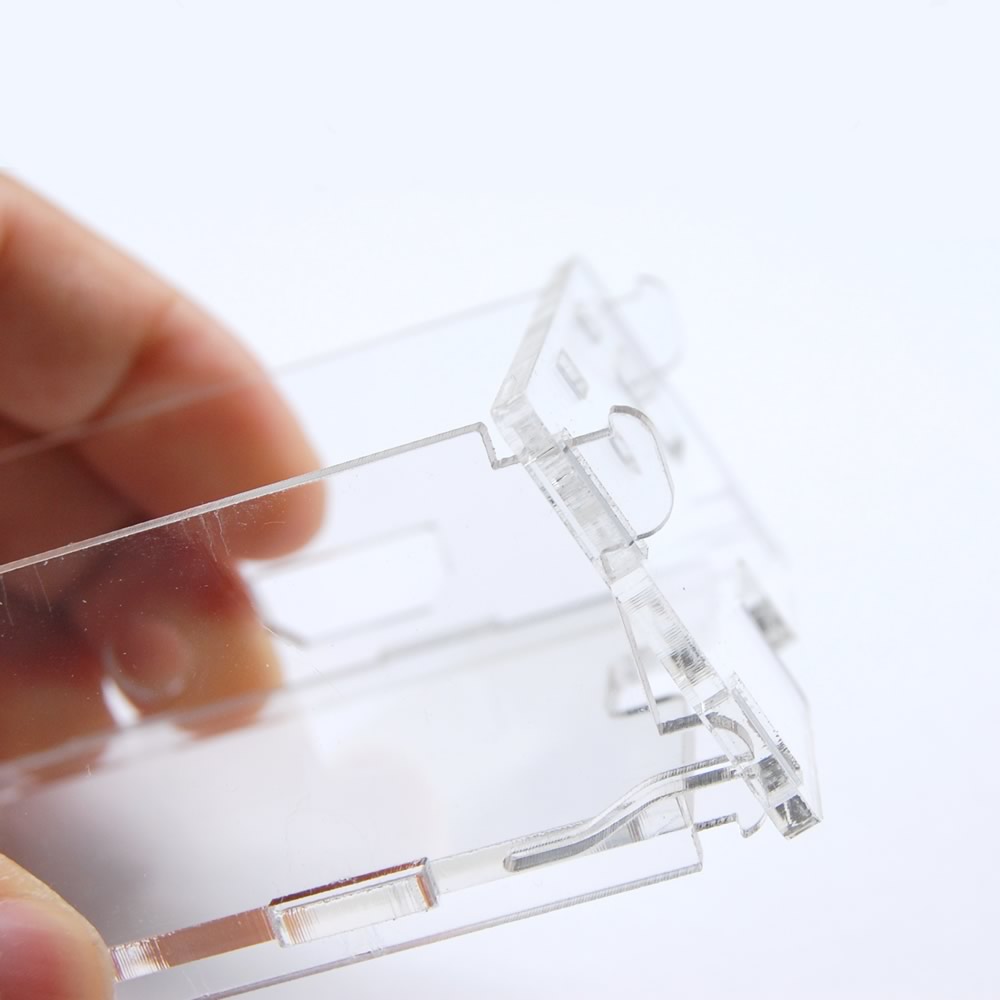 The right end is now assembled. If you need to remove it in the future, please make sure to start from the bottom hooks.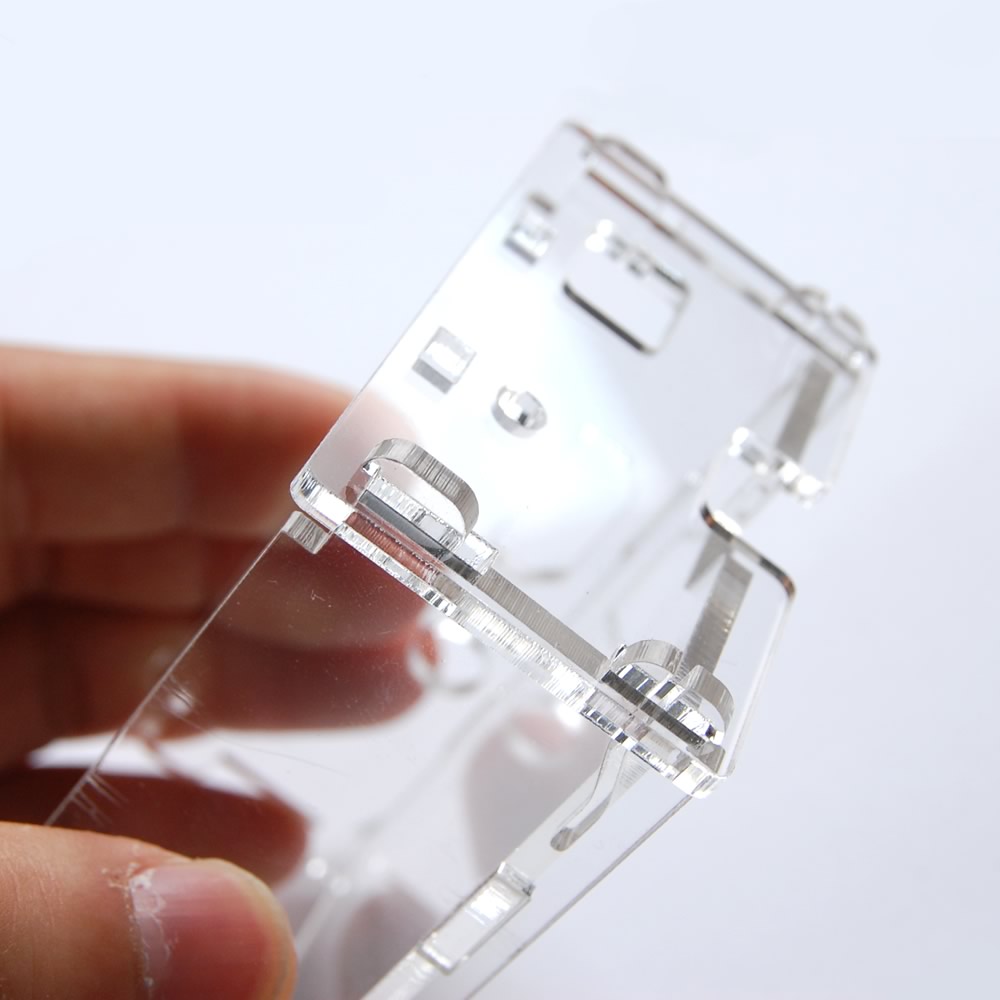 Now we can put the Witty Pi + Raspberry Pi into the case in progress. Make sure the button handle goes through the round hole on the right end. The two side walls may have a trend to expand, use your fingers to keep them in position.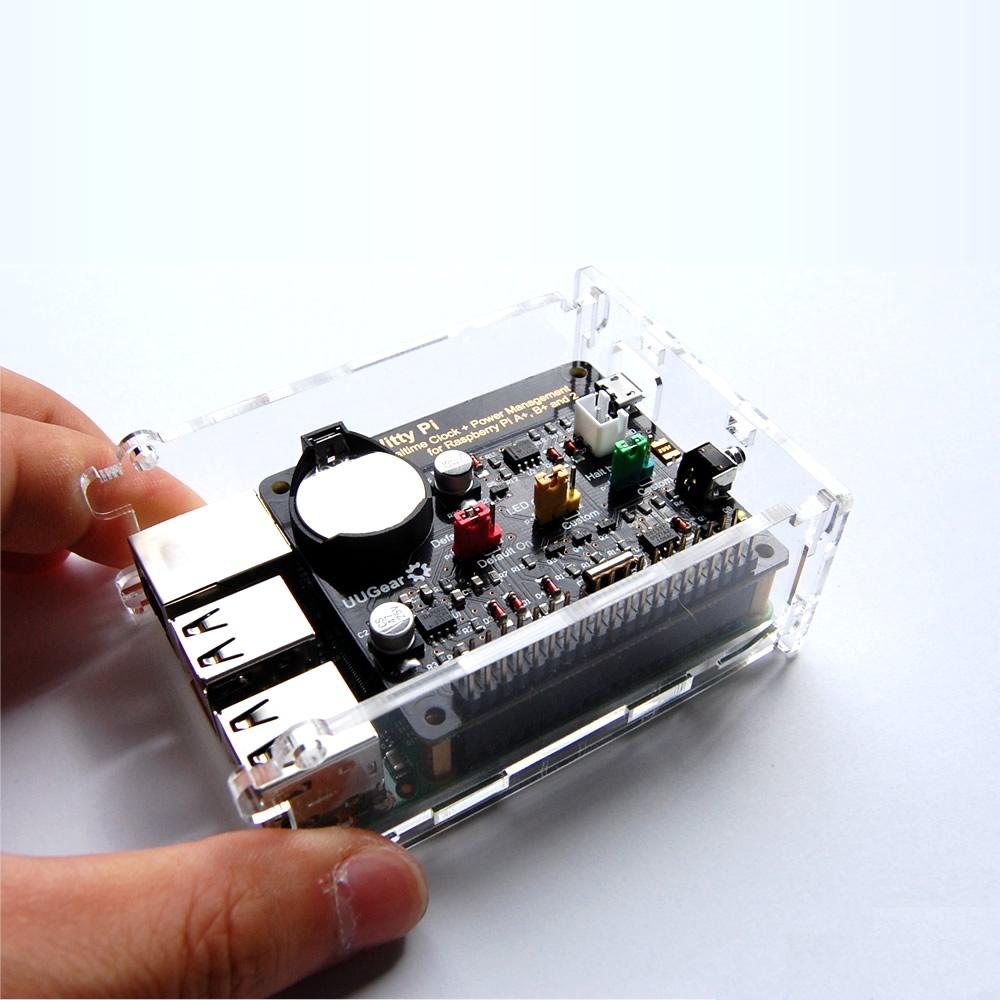 It is time to install the top cover. Please double-check the direction, the window for GPIO header should align to the GPIO header, of course.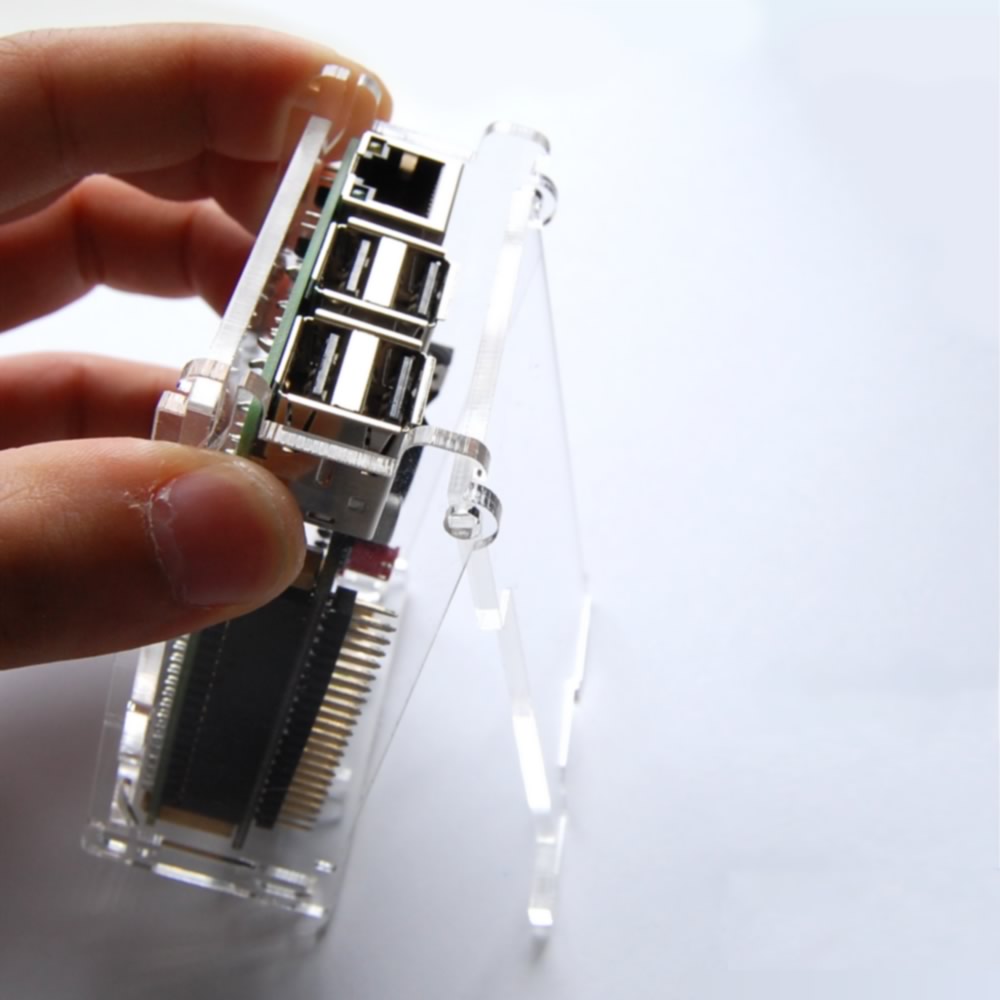 The final step is to mount the left end plate. You should also start from the top hooks.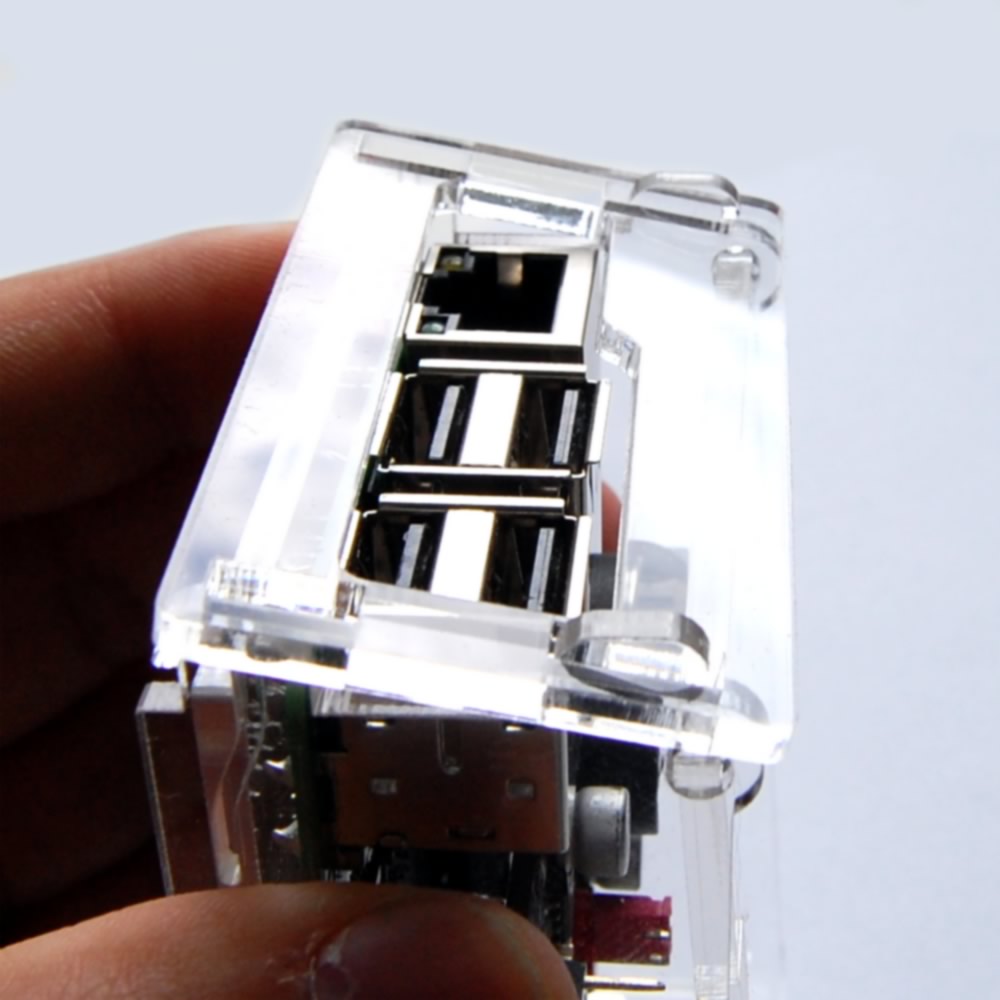 Nicely done 🙂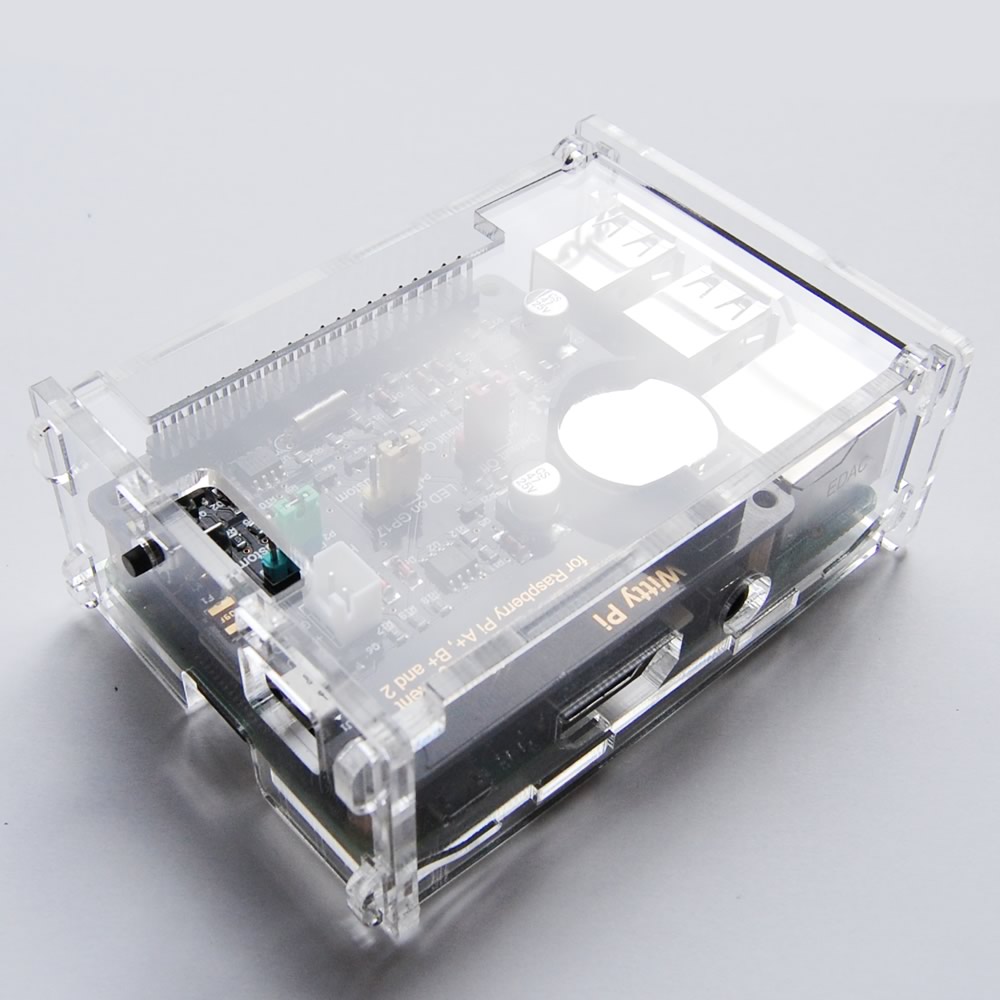 If you want, the top cover can be opened, so you can adjust the jumpers on Witty Pi, or replace its battery.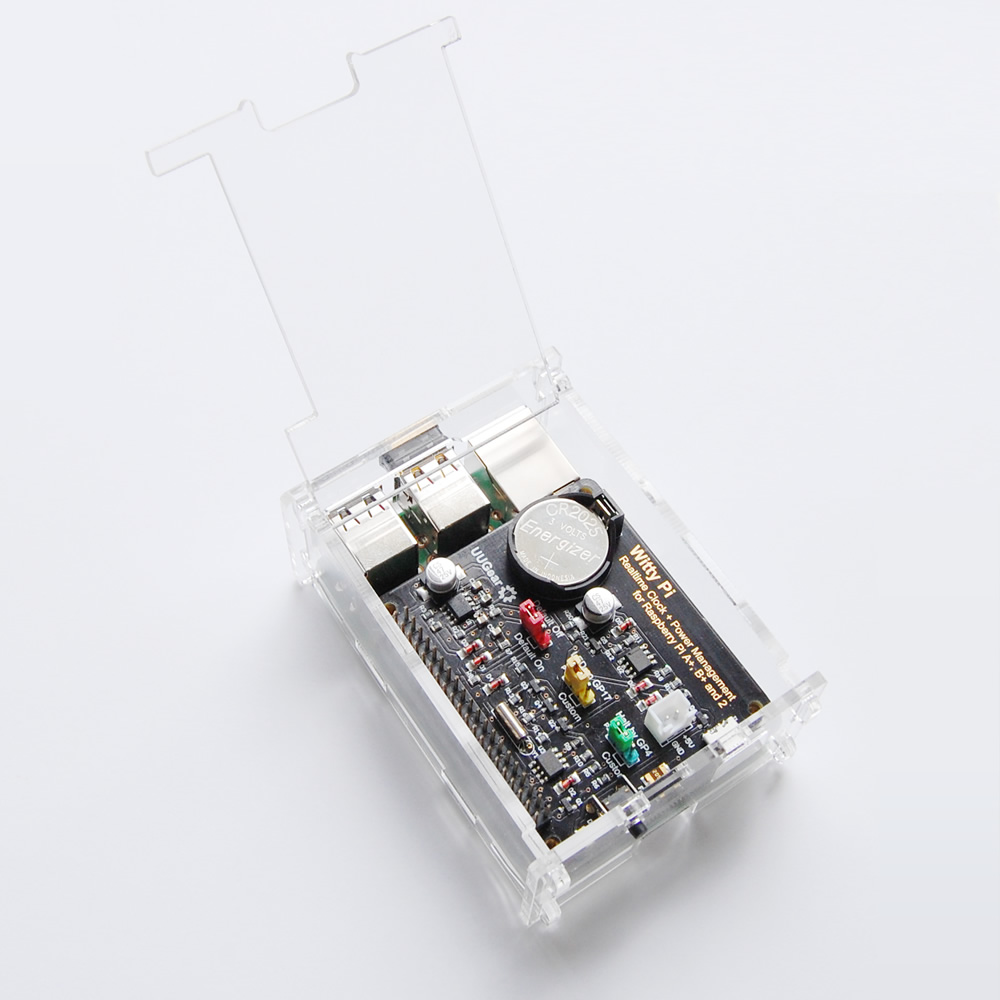 If you choose the dark brown color, you will get: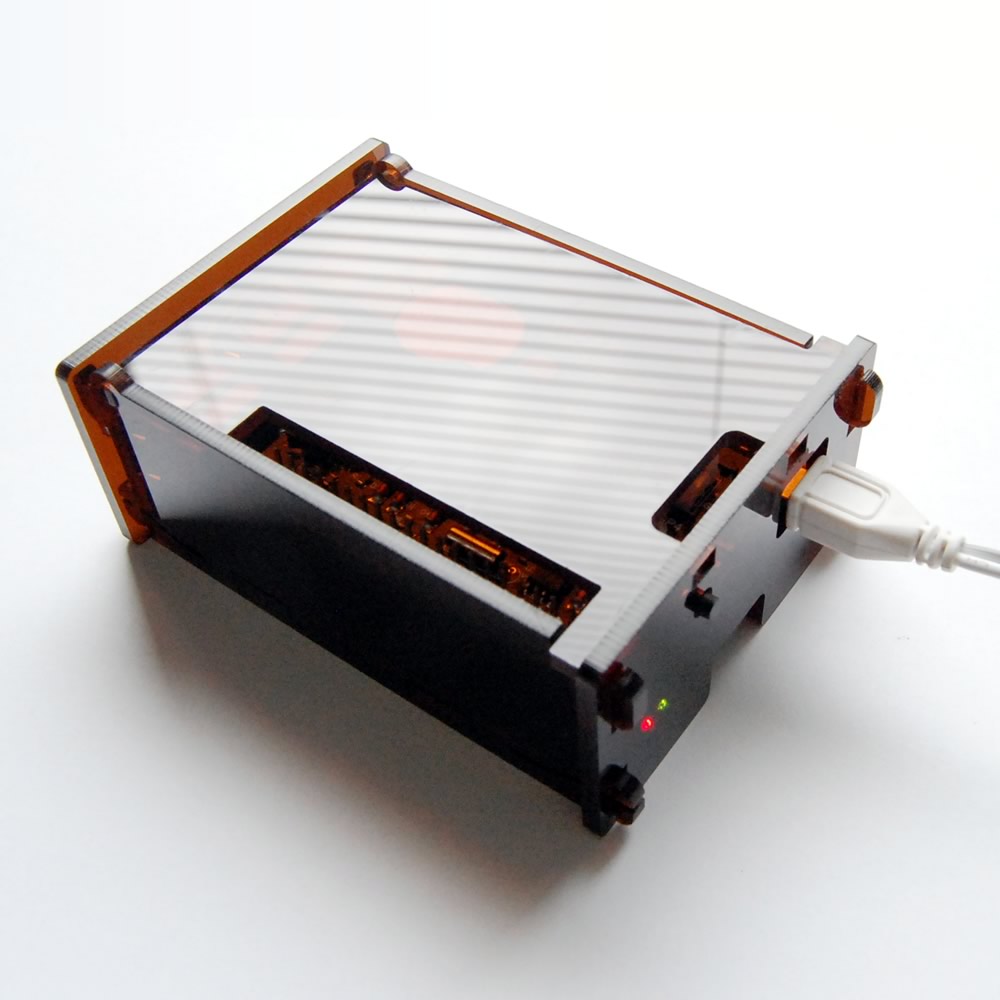 That's it! Hope you enjoy it 🙂