Today we hereby announce the new member of Witty Pi 4 family: Witty Pi 4 L3V7. This is the first Witty Pi product that integrates the battery charging circuit and hence can be used directly as an uninterruptible power supply (UPS).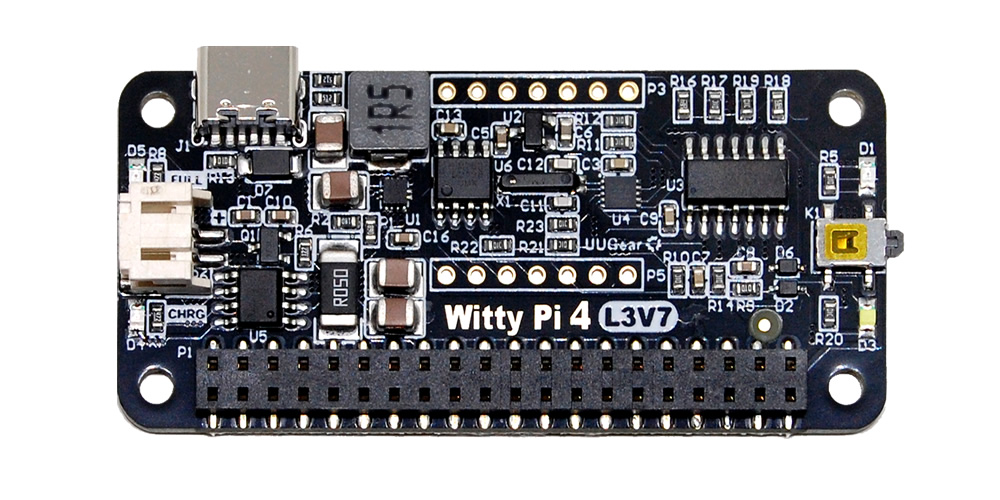 Witty Pi 4 L3V7 has the same shape factor as Witty Pi 4 Mini, but it includes more functionalities. The table below shows the comparison between Witty Pi 4, Witty Pi 4 Mini and Witty Pi 4 L3V7.

The diagram below demonstrate how Witty Pi 4 L3V7 will get connected.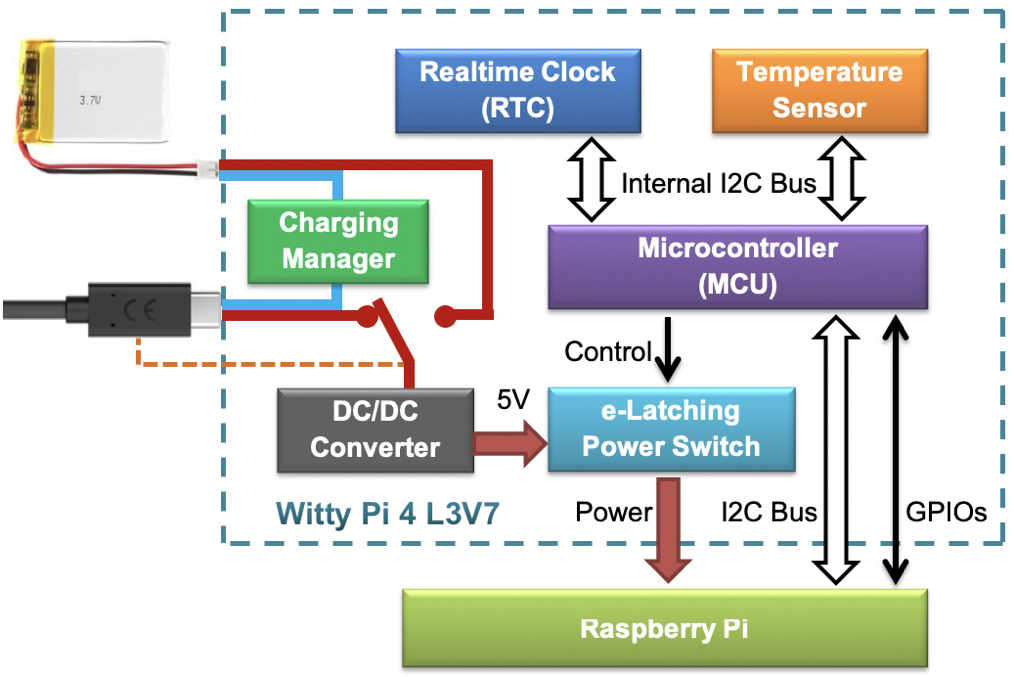 After connecting a chargeable 3.7V Lithium ion/polymer battery to Witty Pi 4 L3V7, you can use it as an UPS.  If 5V power supply is connected, the device will be powered by USB power and the battery will also be charged. If the 5V power supply is off, the battery will immediately take the palace and power the device. When its voltage drops under the preset threshold, it will shut down your Raspberry Pi.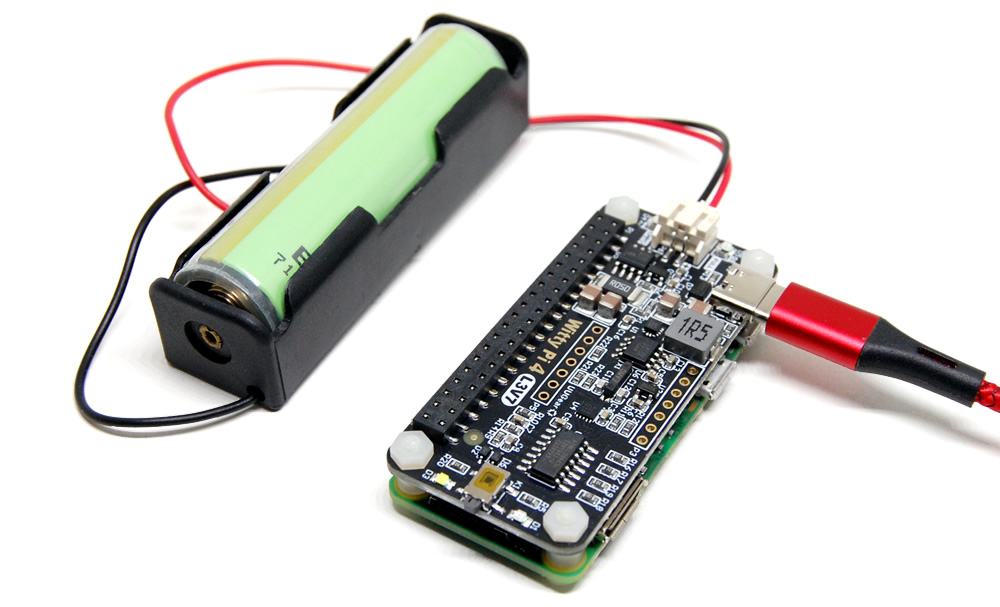 More information bout this new product can be found on its product page.
Witty Pi 4 L3V7 's retail price is 23.00 EUR (about 19.58GBP  /  23.54USD  /  30.34CAD), and you can order it here.
You may be able to order them from our distributors soon.