Dear visitors, today we are proudly announcing a brand new product: MEGA4! This is a USB 3.1 hub designed for Raspberry Pi 4B, and it supports PPPS (per-port power switching)! It adds 4 more USB 3.1 ports to your Raspberry Pi 4B, and the power on each port can be turned ON or OFF separately via software.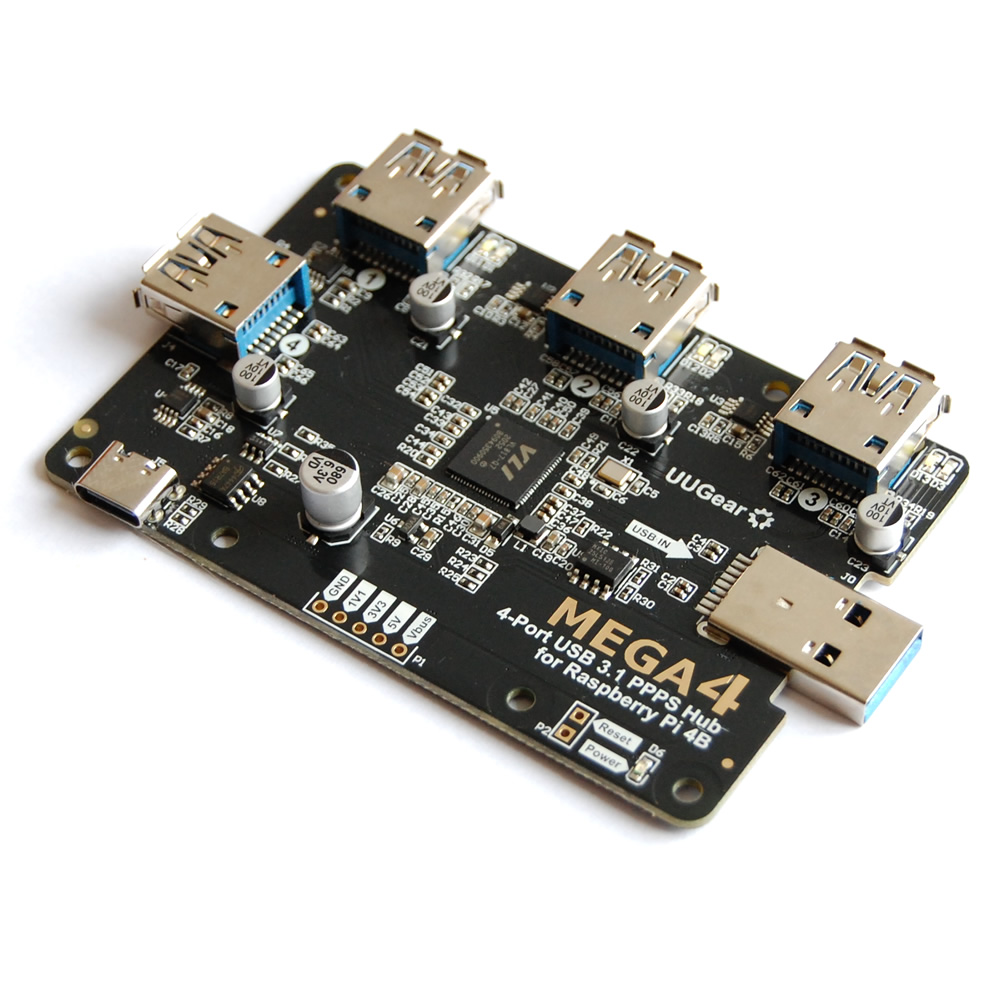 MEGA4 is also fully supported by UWI (UUGear Web Interface), so you can use your web browser to monitor and control your MEGA4 device(s).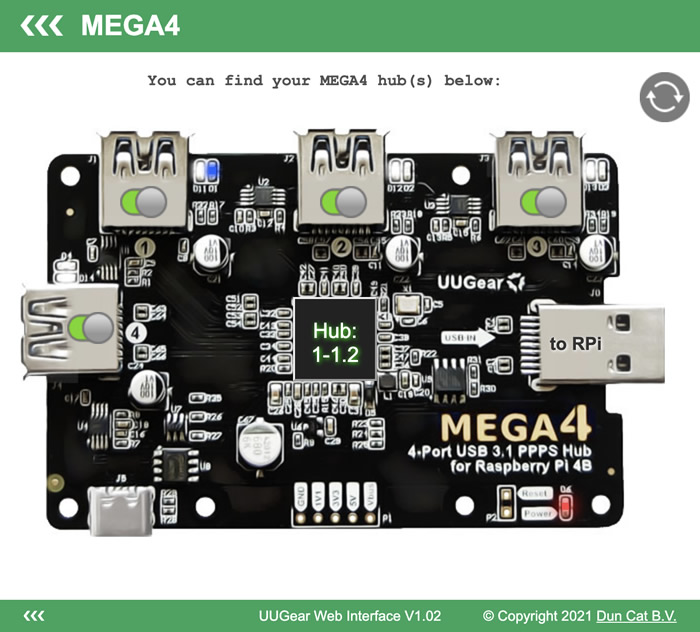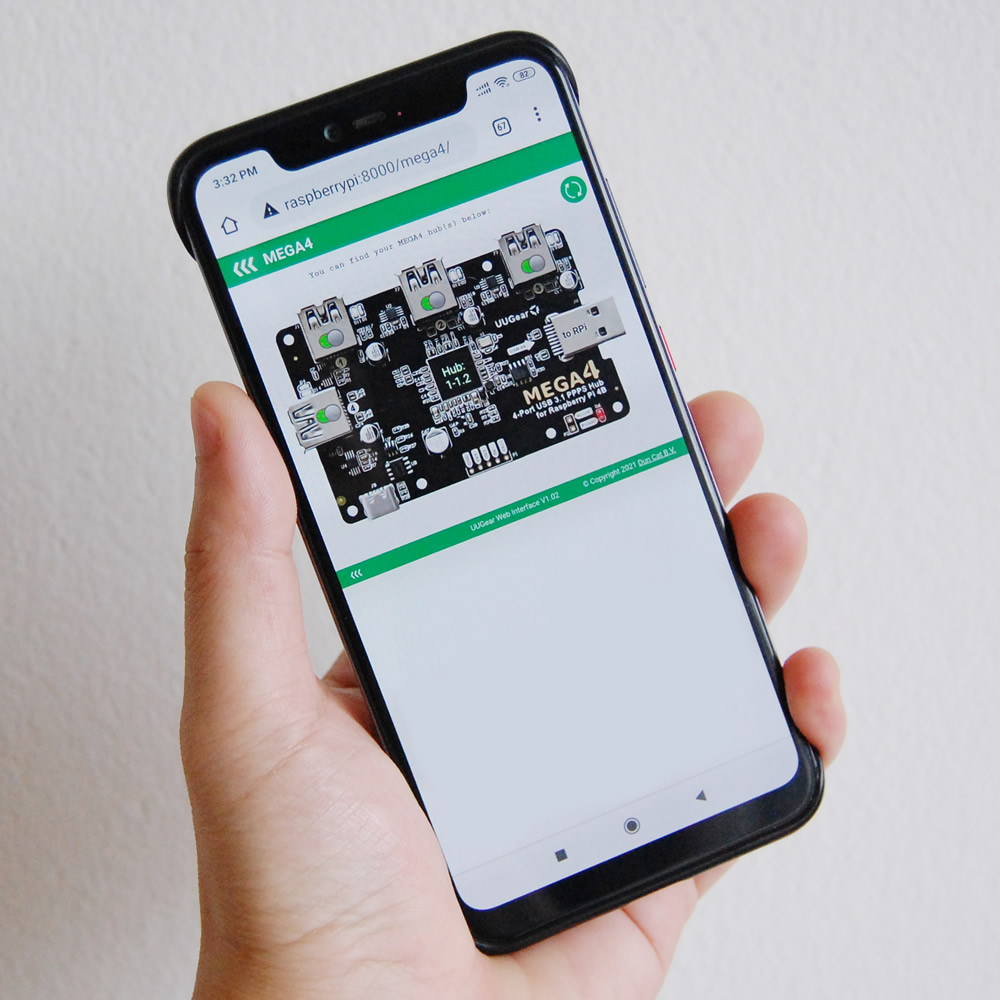 The advantage of being able to control power for each port is that you can turn OFF specify USB device(s) when they are not needed, to save energy. Also it is possible to fully reset a USB device by doing a full power cycle when it doesn't function well after a long run. All these turning OFF/ON operations can be done remotely (either via SSH section or via UWI).
MEGA4 has the same board size with Raspberry Pi 4B and can be mounted underneath. It can also be daisy-chained like other USB hubs. The picture below shows an example to stack 3 MEGA4 devices together and that Raspberry Pi 4B eventually has 11 USB 3.1 ports.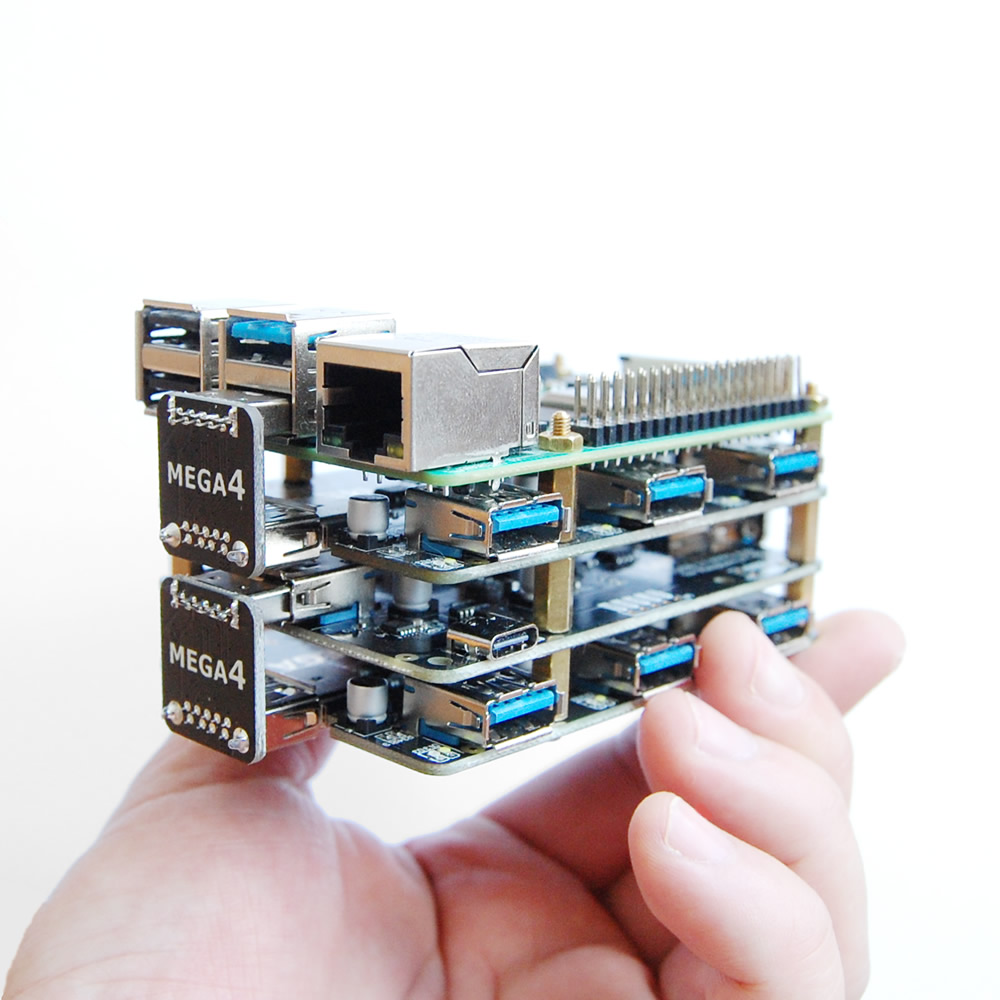 You can find more information about MEGA4 on MEGA4 product page, or in MEGA4 user manual.
Price and Where to Buy?
MEGA4's retail price is 28.00 EUR (about 24.06GBP / 33.38USD / 41.19CAD).
You can order it from our e-shop or you may be able to order it from our resellers soon.