Witty Pi 3 Mini is the "Mini" version of Witty Pi 3, and it is also the direct descendant of Witty Pi Mini. Witty Pi 3 Mini has almost the same design with Witty Pi 3, but it is smaller (pHAT shape) and it doesn't populate the LDO voltage regulator (LM29150).  Users who want to directly connect Witty Pi 3 Mini to higher voltage can solder the LDO on the back of board, or connect an external DC/DC converter to it.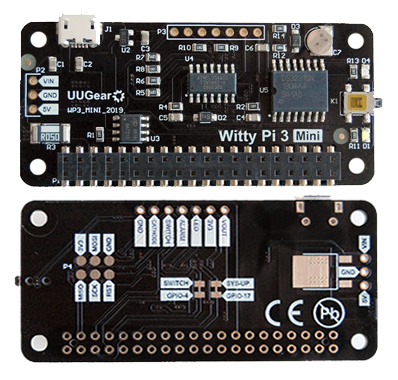 Like the old version of Witty Pi Mini, Witty Pi 3 Mini uses a 0.08F super capacitor for off-power time keeping, and the RTC (DS3231) will remember the time for about 17 hours without external power supply connected.
Witty Pi 3 Mini can be mounted on Raspberry Pi Zero (W) and still keep the whole device small and thin.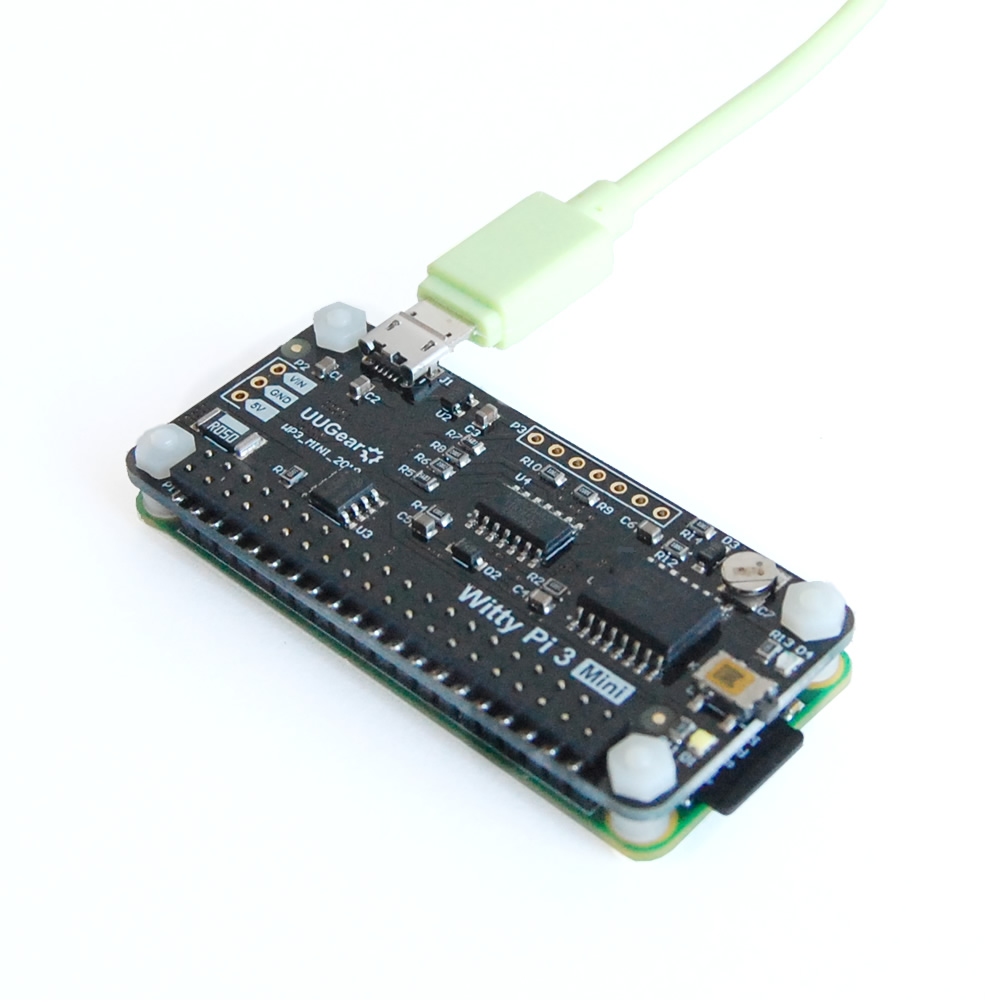 Witty Pi 3 Mini can also be mounted on full-sized Raspberry Pi, with the help of stacking header (not included in the package).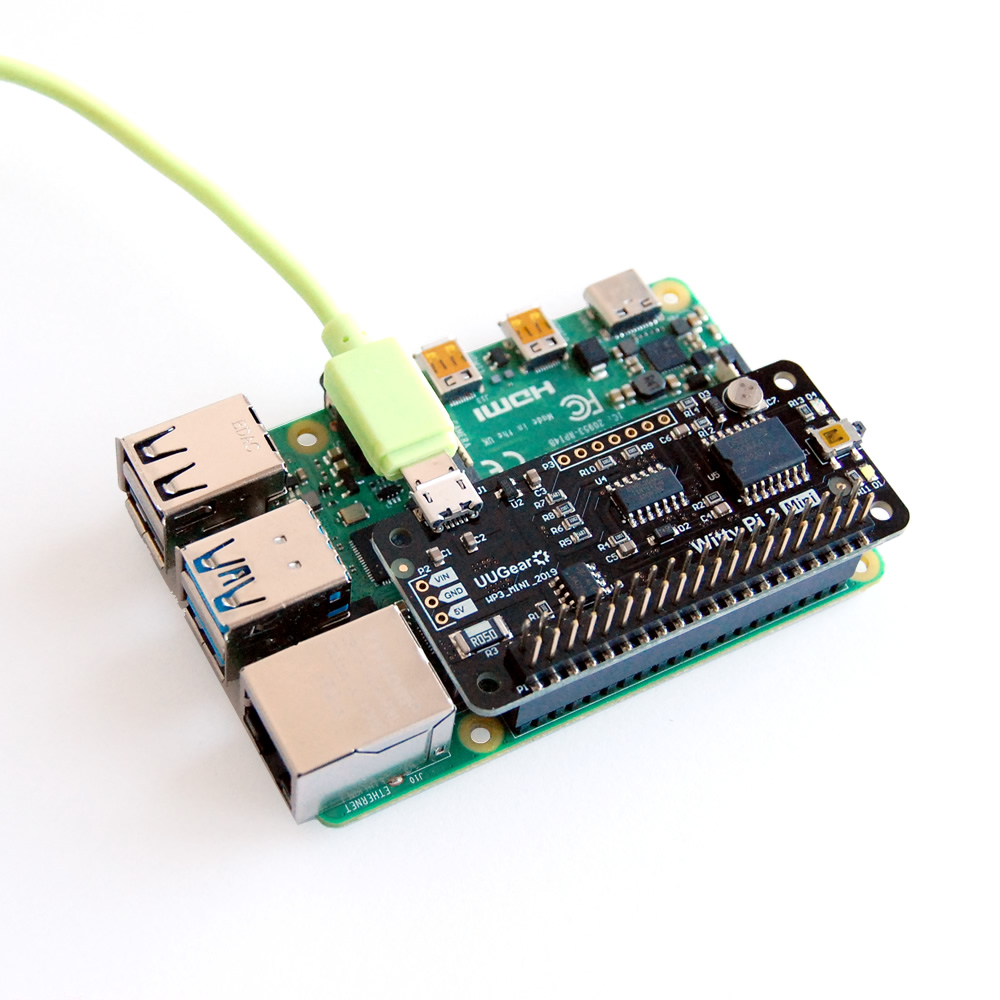 Price and Where to Buy?
Witty Pi 3 Mini's retail price is 400 CZK (about 15.89EUR / 13.60GBP / 17.68USD).
You can order it from our e-shop or you may be able to order it from our resellers soon.